4 dynamic FinTech companies in Brazil
By Edlyn Cardoza
Today
Brazil
Credits
Cross-border payments
In Latin America, Brazil is the largest country and the largest FinTech market in the region. In the first quarter of 2021 alone, Brazilian start-ups received more than $ 400 million. The Brazilian FinTech market in 2020 had collected $ 1.3 billion, or 73% more investment than in 2019, according to noomis ciab FEBRABAN. This suggests to investors and all financial markets that the FinTech market in Brazil was booming over time.
Across the world, there are over 700 unicorns, and 12 of them are found in Brazil. According to VCBay, the world's fifth FinTech market is Brazil. The rise of FinTech in Brazil indicates the challenges and opportunities of the Brazilian market.
The ongoing pandemic gave birth to the digital age in Brazil, which was quickly embraced by its citizens and businesses, giving technology a boost. Providing more mobile banking options leads more people to use mobile banking services. It is a cycle that constantly drives Brazilian FinTech forward.
Below is a list of the top 4 dynamic Brazilian FinTechs that are revolutionizing the financial industry:
Credits: Creditas was founded in 2012 by Sergio Furio. It is headquartered in São Paulo, Brazil, and has raised $ 564 million. Creditas' mission is well defined: to enable what makes people happy by unlocking the potential of their assets. Currently, Creditas is working with home equity, automobile equity, private personal loans deducted from salary, and vehicle financing. And they're constantly looking for innovative ways to help people reach new heights. They believe it's their culture to go the extra mile, think outside the box, educate people, and grow exponentially. It is a human-centric technology company.
EBANX: EBANX was founded in 2012 by Alphonse Voigt, João Del Valle and Wagner Ruiz. It is headquartered in Curitiba, Parana, Brazil and has received funding of $ 30 million. Since their foundation, they have aimed to make the world an explorable place for Latin Americans and Latin America a possible region for the entry of international companies.
By offering local payment methods across Latin America, they are conquering these desires day after day. They have already helped more than 1,000 traders grow their businesses in the region and more than 50 million Latin Americans have access to global products and services. Companies like Airbnb, Wish, Spotify, Deezer, Aliexpress, Shopee, Ctrip and many more are part of their portfolio.
Neon: Neon is a Brazilian FinTech founded in 2016 by Pedro Conrade. Its headquarters are in São Paulo, Brazil. It received BRL 1.6 billion of Series C investments in 2020 in a round led by the General Atlantic fund and four new investors: Blackrock, Vulcan Capital, Endeavor Catalyst and PayPal Ventures as part of its first investment. PayPal in a Brazilian FinTech. In Series A and B, Neon received BRL 72 million and BRL 400 million, respectively.
Neon's mission is to unite technology and design to rethink and simplify the financial experience for people. Since the digital account is the main product, FinTech has a partnership with Banco Votorantim for the custody and settlement of its accounts.
RecargaPay: RecargaPay was founded in 2010 by Rodrigo Teijeiro (CEO), Alvaro Teijeiro (CTO) and Gustavo Victorica (COO). Its headquarters are in São Paulo, Brazil. In its two rounds of investment, it has raised US $ 60 million in venture capital from a group of investors led by DN Capital, FJ Labs and over 100 investors such as AngelList, FundersClub, IFC, IDC, ATW and Venture City. RecargaPay is the leading mobile payment FinTech in Brazil reaching over 3.5 million monthly active users. The company offers several completely free mobile services. With the mission of democratizing mobile payments in the country, it offers the payment of bills and "boletos" (payment method) in general, cell phone top-ups for all operators, transport card top-ups in several cities. , gift cards for online stores, fast top-ups. money transfer between users (via QR Code, phone or e-mail), purchase of Zona Azul Digital cards, prepaid cards and others. All this with an exclusive strategy of offering cashback and not charging the standard additional fees, in addition to not requiring a bank account.
To take advantage of all the services, the user can choose the method of payment (credit card, debit card, bank transfer, "boleto" or deposit), allowing banked and unbanked to benefit from the advantages of mobile payments.
READ ALSO : Cool FinTech Report 2021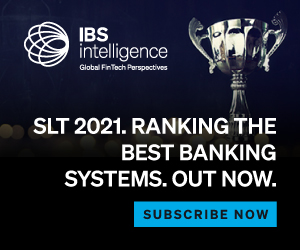 Previous article
Ria Money Transfer partners with Paytm to enable real-time international remittances
Read more